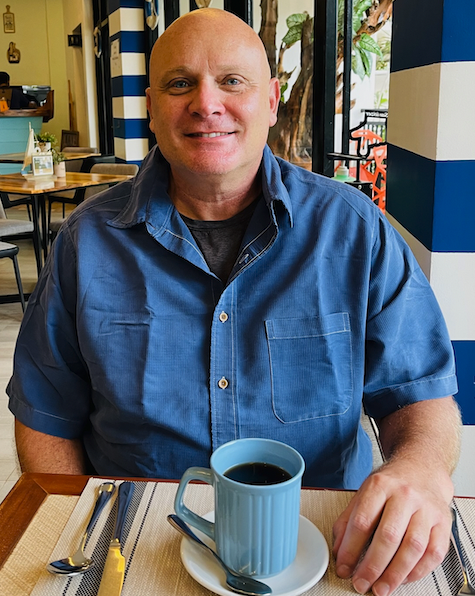 Discernity Announces Mike Higgins As Senior Director of Projects & Implementations
Introducing Mike Higgins
By the time Mike Higgins earned his Registered Communications Distribution Designer (RCDD) certification in 2020, his highest certification yet, he already had 25 years of telecommunications industry experience under his belt. Over the course of those 25 years, Mike has earned himself plenty of certifications (many of them infrastructure-focused) as well as worked in many roles within the world of IT. We are proud to announce that he will be putting those certificates to good use by joining us at Discernity as our Senior Director of Projects & Implementations.
Before becoming a member of Discernity's team, Mike had worked for a number of telecommunications companies throughout the past few decades. He acted as President of Uplink Telecom for 6 years, then another 6 years as President of Cima Networks, which was acquired by Pro Telecom Solutions, where he worked for about 5 years as the VP of Business Development before playing a significant role at Apogee, which is the largest private managed service provider for higher education establishments. Over that timespan, Mike has gained plenty of experience with CATV systems, satellite systems, infrastructure cabling, networking, and wireless systems.
For the past ten years, Mike worked with on- and off-campus student housing, focusing on ensuring that property owners and residents were getting the best service possible. By the end of his time at Apogee, Mike was working as the Director of Projects and Installations. Needless to say, his expertise in infrastructure development combined with his experience with residential properties made him a perfect fit for Discernity.
But before all of those years in telecommunications, Mike served in the US Navy, which he enlisted in after high school, serving a total of nine years over two separate enlistments, from 1987 to 1994 and 2001 to 2004. His major commands were NAS Cecil Field, USS Kittyhawk CV-63, and US Fleet Activities Yokosuka Japan.  His time in the Navy was great preparation for a technology-focused career, as he attended school as an Aviation Electrician, spending a good deal of time working as an AE throughout his enlistments.
Which brings us back to his current role at Discernity. We are both proud and excited to know that Mike's expertise will play a hand in determining how to provide the best IT services to our property owners and residents.  Outside of work, Mike loves to spend time outdoors and travel overseas, often with his daughter and granddaughter.
Discernity provides property owners and their residents unparalleled service that goes beyond cable internet access. For more information about our high-value products and services, reach out to us at 877-995-4675 or visit our website to learn about our suite of high-speed products.