Discernity Revolutionizes Connectivity at Jacksonville's Historic Union Terminal Warehouse

In a groundbreaking move that is set to reshape the connectivity landscape of Jacksonville's historic Union Terminal Warehouse (UTW), Discernity, a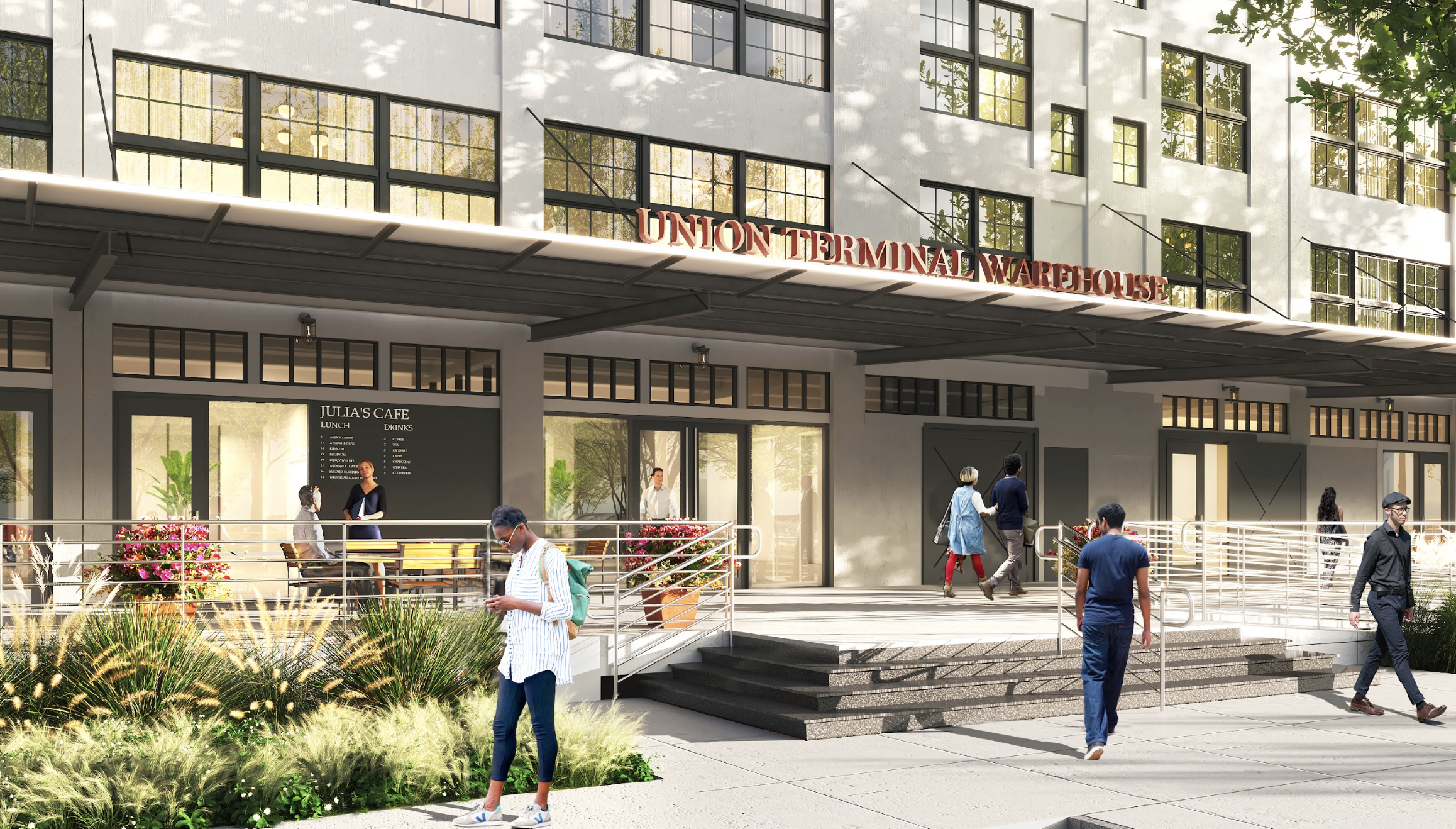 premier boutique internet and TV company specializing in multi-family properties, has been selected as the Wi-Fi and TV provider for this iconic adaptive reuse project. This partnership marks a significant step forward in enhancing the technological experience for commercial offices, retail spaces, and residential units within the Union Terminal Warehouse.
Union Terminal Warehouse, a property owned by Atlanta-based Columbia Ventures, is poised for a transformative adaptive reuse that is set to culminate in 2024. As the chosen technology partner for UTW's Wi-Fi and TV services, Discernity is tailor-making a high-speed internet and Wi-Fi solution that caters to the unique demands of the property. The installation encompasses a commercial-grade network infrastructure, complete with high-end switches and routers, distinct from residential networks, to ensure a seamless and high-performance experience for all users.
"We're uniquely suited to manage such a complex integration for a multi-unit project," stated Mike Higgins, Senior Director of Projects & Implementations at Discernity. "Our expertise lies in delivering cutting-edge internet, Wi-Fi & TV services to apartment buildings, particularly those that include commercial and business spaces like UTW. Our approach not only includes installation but also a commitment to providing an exceptional and continuous experience for both property owners and residents."
Dillon Baynes, Managing Partner of Columbia Ventures, expressed enthusiasm for the collaboration: "Union Terminal Warehouse, with its strategic location and potential for community enhancement, presented an irresistible opportunity for Columbia Ventures. Discernity's entrance into the project, coupled with their top-tier service, reinforces our commitment to delivering excellence to our customers."
Union Terminal Warehouse is positioned to play a pivotal role in Jacksonville's urban development, serving as a cornerstone of the future Emerald Trail. Its authenticity and unique offerings are set to distinguish the property within the heart of Downtown Jacksonville.
Headquartered in Louisville, Kentucky, Discernity currently operates across 10 states, with plans for further expansion. The company specializes in delivering high-speed internet and TV solutions to multi-family properties, promising upload speeds up to 20 times faster than traditional cable connections. This translates to efficient streaming, lag-free gaming, and smooth video conferencing. Discernity's on-site technicians and 24/7 call center manned by U.S.-based representatives underscore their commitment to superior customer service.
"Our clients choose us because we do what we say," affirmed Higgins. "We're there from day one, ensuring transparency and proactive communication. For instance, during the UTW construction, we provide weekly updates and plans to keep everyone informed. The Discernity difference lies in our unwavering dedication to delivering the finest client experience."
Discover more about how Discernity's suite of high-speed internet solutions is transforming apartments and businesses alike by visiting Discernity's website. As the technological partner for Union Terminal Warehouse, Discernity is poised to redefine how connectivity elevates modern living and working spaces.
For more information, contact:
Kevin Lammert, Discernity, LLC
Email: kevin.lammert@discernity.com
Phone: 877-995-4675
This spotlight blog highlights Discernity's pivotal role in delivering high-speed internet and TV solutions for Jacksonville's historic Union Terminal Warehouse. With a commitment to excellence and cutting-edge technology, Discernity is reshaping connectivity experiences for residents and businesses alike. For more information, visit the full article.